WHEN EXPERIENCE REALLY COUNTS…
You Can Count on Barbara Kleger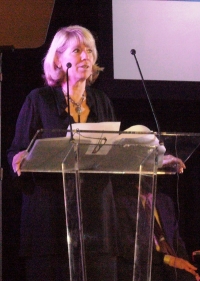 Barbara Kleger has served the senior housing industry since 1978 when she began her career as the Vice President of a public company that developed Continuing Care Retirement Communities in the eastern United States.  Barbara Kleger now serves as President of Kleger Associates, a division of KD Partners, LLC.  The company specializes in strategic planning, consumer research and marketing solutions for the mature market.
A graduate of Temple University, Barbara Kleger began her professional life as an auditor with the United States General Accounting Office.  During her career she has remained active in many organizations and boards serving both the retirement industry and the senior consumer.
Barbara Kleger co-authored the Senior Housing Marketing Specialist (SHMS) certification courses for both retirement communities and assisted living residences and was among the first in the country to be recognized as a Certified Active Adult Specialist in Housing from the 50+ Housing Council of the National Association of Home Builders.  She is a certified teacher for these courses and has lectured throughout the United States.
Barbara Kleger was a delegate to the White House Conference On Aging (WHCOA) and co-chaired the Coalition for Research on Baby Boomer Housing and Retirement Options.  She received numerous distinguished service awards throughout her career and in 2009 was awarded the prestigious National "Icon of the Industry" award from the National Association of Home Builders 50+ Housing Council.  This coveted honor recognized her as an outstanding industry leader who has made a lasting impact on the senior housing industry.
During the past three decades, Barbara Kleger served more than 350 clients/communities and surveyed more than 1 million households.  Barbara Kleger is a sought-after speaker and has led focus groups and seminars for developers, architects, investors, health care providers, seniors and baby boomers throughout the United States, Canada, and England.