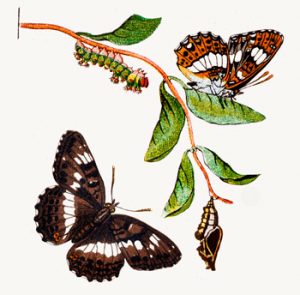 While much remains uncertain in our world, the spirit of collaboration and innovation that has emerged in our industry (and others) is a positive and welcome part of life now. Our many discussions with clients and professionals across the industry have generated great ideas to help prepare for the future and build resilience. The level of creativity is refreshing.
We will be in a very different world as businesses begin to reopen and the economy reawakens. That means rethinking everything from marketing messages to research. It may seem daunting with so many unknowns, but all you have to do is take the first step.
What will the post-pandemic world be like for our industry?
Although parts of the industry may be on "pause" now, the mindset is optimistic for age-restricted and senior housing. One thing we do know is that we will likely be here again. Over the next two years, we will experience more situations in which communities must rapidly pivot all aspects of business across operations, marketing, and sales.
The best thing you can do right now to prepare for the next phase is to take the first step: start your plan now. As we navigate this pandemic and prepare to weather the next storm, planning for resiliency and adaptability will play a greater role and affect how the marketplace and investors respond.
Here are four steps that you can take right now to plan for the post-pandemic world.
Explore your messaging. How will your messaging change as the economy revives, based on what you know of your marketplace and their experiences? Successful messaging in the new world will create trust and a sense of security.
Fill your toolbox. Social distancing has made many people comfortable with technology they wouldn't have imagined using just a few months ago. Examine which tools worked well for you this time, which ones could be refined or expanded, and plan now for new tools to use next time. Remember, experience marketing will radically change. Plan for the alternatives.
Focus on flexibility. How do you adapt your overall marketing plan to be more flexible, yet still consistent and focused? The new normal for marketing and sales includes strategies for quickly shifting gears from getting people into the community for tours, events, and sales, to broader awareness building and outreach.
Share instead of silo. Where are there "silos" of information in your organization? How can everyone learn more to work together when it's "all hands on deck?"
These are the kinds of conversations we are having with clients and colleagues about how to stay focused on the big picture, which is resilience in changing times.
As we know, even when there are limitations in place, you do have to market. The process is personal (even more than usual), and must be backed by solid research. Although research may be on a temporary hold, it will be critical, as so much has changed so quickly in the marketplace. Plan for it now, before the next challenge comes our way.
Each community's plan for resilience will be uniquely tailored to its marketplace and product. But, how you create your plan is the same: through collaboration and sharing, industry-wide and within organizations. We are all working together in order to be successful.
Now more than ever, collaboration is essential. Many industry agencies are sponsoring webinars, chats, and opportunities to share and learn from each other. Everyone has so much to offer, and we are grateful to be a part of it, with plenty to share ourselves.
Above all, our sincerest gratitude is with everyone on the front lines right now, and our thoughts remain with those whose wellbeing has been impacted by this pandemic. Stay safe and healthy.
Ready to start your plan? We're here to help. Contact us and we can brainstorm to give you tips and ideas.